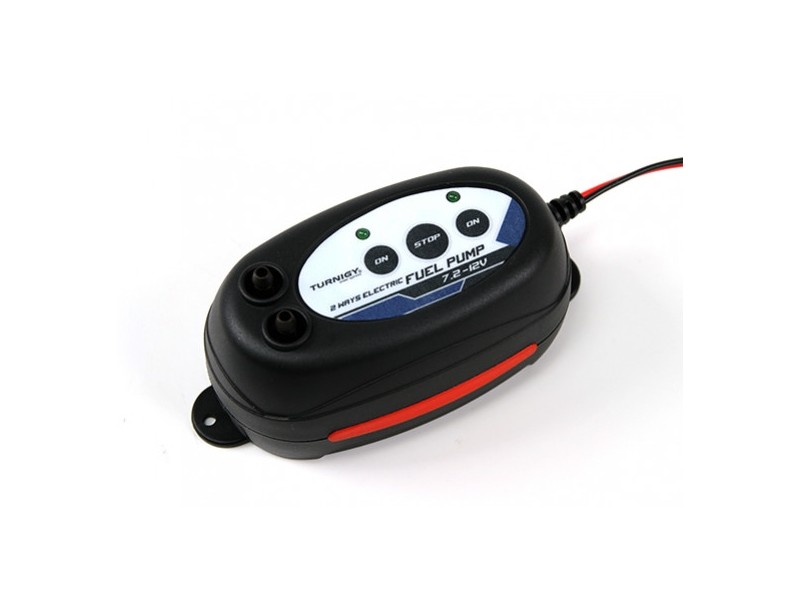  
Turnigy 7.2-12V Gas/Nitro Fuel Pump
9123000012-0
Turnigy 7.2-12V Gas/Nitro Fuel Pump
Turnigy 7.2-12V Gas/Nitro Fuel Pump
The Turnigy electric fuel pump is the perfect field accessory for your gasser/nitro models.
Its gearing design and its construction from fibreglass filled nylon makes it fuel proof and suitable for either petrol or nitro fuel.  

The pump operates by a gear drive high torque motor and is designed to allow fast filling and drawing of fuel without leakage.

In spite of its powerful operation it is small in size and can even be fixed to your field box for convenience and greater ease of use. 
The Turnigy electric fuel pump will make your fuel handling quick, efficient and easy.
Features:
• All new gearing design can be operated with gasoline or nitro fuel
• Efficient gear drive and 7.2-12V high-torque motor 
• Advanced pump unit allows fast filling 
• Molded in fuel-proof glass filled nylon
• Three easy-switching buttons and two LEDs indicate ON and STOP
• Small, handy, and portable
Specs:
Dimensions: 106(L) x 55(W) x 45(H)mm
28 other products in the same category
1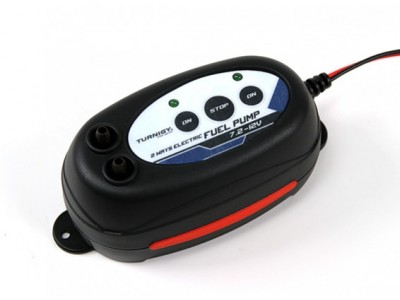 Turnigy 7.2-12V Gas/Nitro Fuel Pump