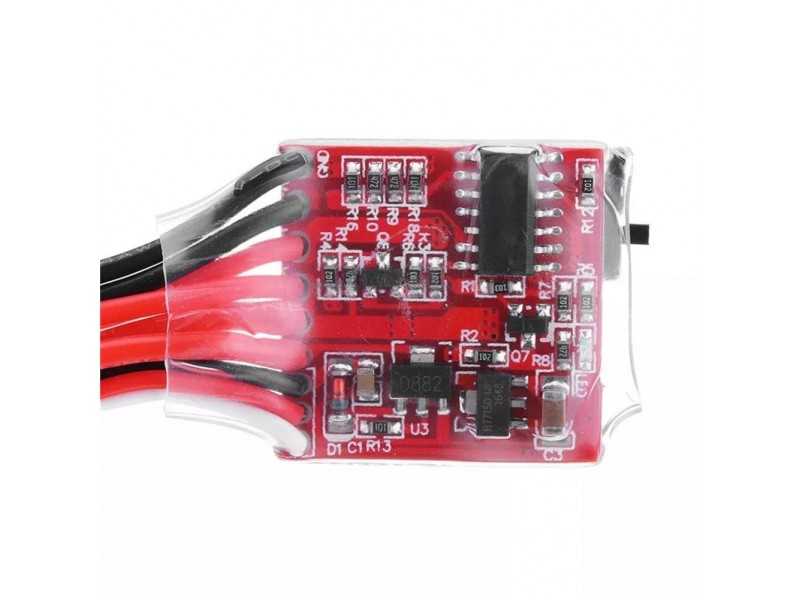  
20A Mini Brush ESC Brake for RC Car/Boat Speed Controller
esc_20a_brush
20A Mini Brush ESC Brake for RC Car/Boat Speed Controller
20A Mini Brush ESC Brake for RC Car/Boat Speed Controller
Product Specification:
Size: approx. 25 x 23 x 5mm / 0.98 x 0.91 x 0.2"
Weight: Aprax.15g (with line)
Forward 20A
Instantaneous peak 40A
Reverse20A
Brake 40A
UBEC output: voltage 5.V, current 1A (power receiver, servo power)
Voltage support: 4~8v can be directly on 2s lithium battery (7.4V)
Function: forward, backward, brake
Easy to install and durable.
By default it is a JST header with a switch.
Battery (must be divided into red and negative black and negative)
Motor (whether positive or negative)
99 other products in the same category
1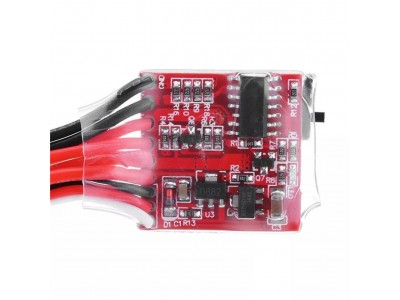 20A Mini Brush ESC Brake for RC Car/Boat Speed Controller