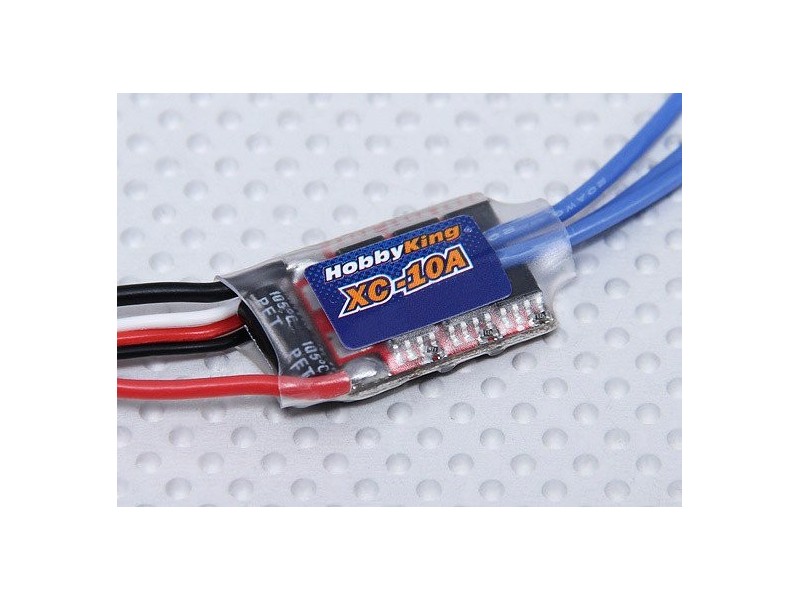  
HobbyKing® ™ Brushless Car ESC 10A w/ Reverse
913000001
HobbyKing® ™ Brushless Car ESC 10A w/ Reverse
HobbyKing® ™ Brushless Car ESC 10A w/ Reverse
Standard 10A car ESC with forward, reverse and a good range of features such as timing adjust and breaking. Supports a wide range of motors. Very reliable!
Features:
Full protection feature including low voltage, over-heat, throttle signal lost, startup protection and self-check.
Compatible with sensorless brushless motor.
Excellent startup performance, linear and quick throttle response.
Supports highest motor speed 240,000RPM(2 poles), 80,000RPM(6 poles) and 40,000(12 poles).
Easy to configure with program card.
System can automatically detect throttle neutral point, and neutral range is adjustable.
Three work modes for different environments.
4 step reverse force adjustment
5 step start force adjustment.
3 step brake force adjustment
5 step drag-brake force adjustment,
4 step initial brake force adjustment.
Specification:
Input voltage: 1-2S Lithium batteries / 3~8 Ni-xx
Cont. Current: 10A
BEC output: 1A/5V (Linear)
Size( length X width X high): 22x17x7mm
Weight: 8g
99 other products in the same category
1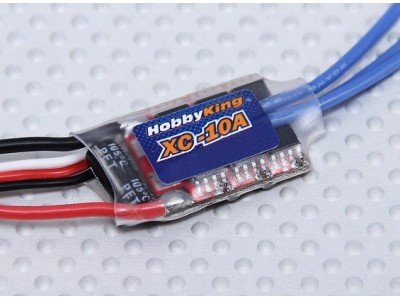 HobbyKing® ™ Brushless Car ESC 10A w/ Reverse