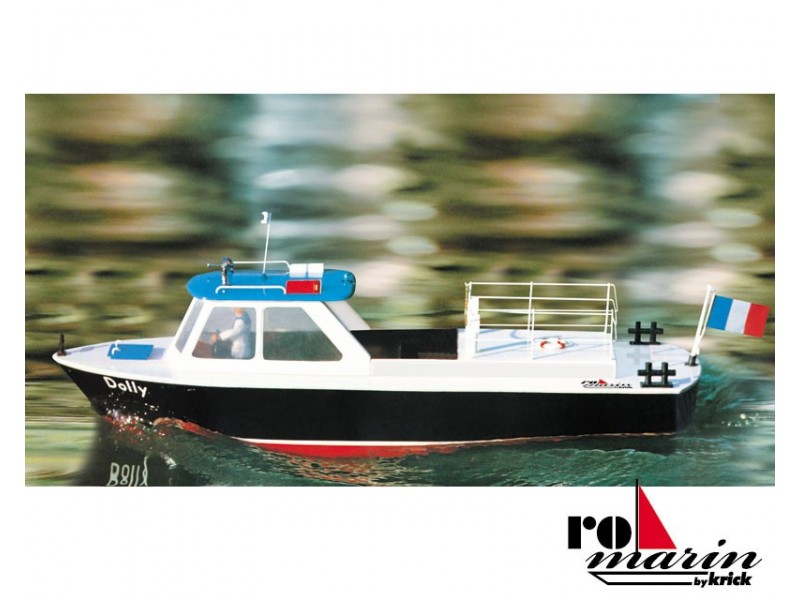  
Dolly Harbour Launch Model Boat Kit
Dolly
Radio-controlled semi-scale model of a launch to 1:20 scale
Radio-controlled semi-scale model of a launch to 1:20 scale
This general-purpose boat type can be seen in many of the world's harbours. These small launches can be fitted out for a wide variety of tasks, and are commonly used to transport persons or materials; they can also be used as tugs for larger vessels if fitted with special towing gear, or even as fire-fighting launches.
The electric power system for our model of the Dolly has been carefully selected to suit the vessel, and the single-screw system provides an excellent scale performance. The hull features an integral screw tunnel, giving very good manoeuvrability. The recommended 6 V/1.3 Ah battery gives running times of up to an 3/4 hour.
Crew figures not included.
Set contents
• Ready-made, red-pigmented hull, clear moulded superstructure (no glazing panels to cut out) and deck (all parts trimmed to shape).
• Full set of laser-cut parts for installing the power and radio control systems
• Complete rudder system, stern tube and propeller shaft, propeller and coupling
• Self-adhesive decals and window masks
• Building instructions with drawings
Specification:
Length approx. 550 mm
Width approx 165 mm
Total displacement approx. 1200 g
Scale 1:20
99 other products in the same category
1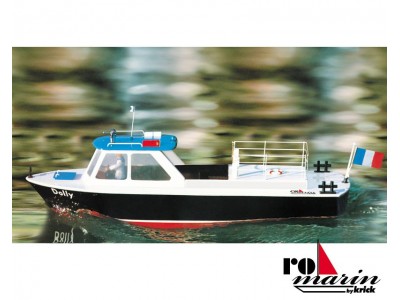 Dolly Harbour Launch Model Boat Kit