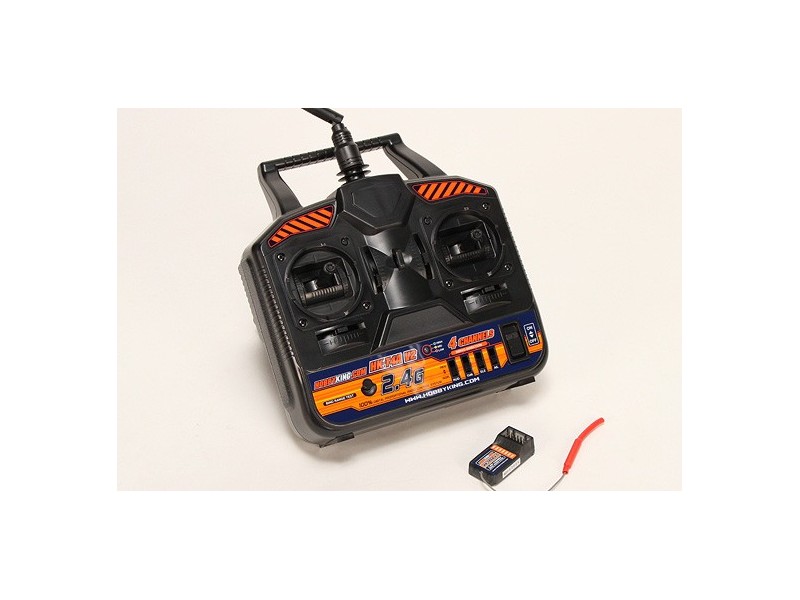  
FlySky (HobbyKing) 2.4Ghz Mode 2 4Ch Tx & Rx V2
HK-T4A-M2
FlySky (HobbyKing) 2.4Ghz Mode 2 4Ch Tx & Rx V2 (Mode 2)(THROTTLE ON THE LEFT)
FlySky (HobbyKing) 2.4Ghz Mode 2 4Ch Tx & Rx V2 (Mode 2)(THROTTLE ON THE LEFT)
HobbyKing's T4A 2.4ghz system is an entry-level transmitter offering the reliability of 2.4 GHz signal technology and a receiver.
Key Features;
4-channel 2.4GHz transmitter with servo reversing.
AFHDS Protocol
Easy to use control for basic models.
Includes 6-channel receiver
Trainer system option.
This system does not need a PC to program servo direction.

Included;
1 x 2.4Ghz transmitter
1 x 2.4Ghz Receiver
1 x Bind Plug.
99 other products in the same category
1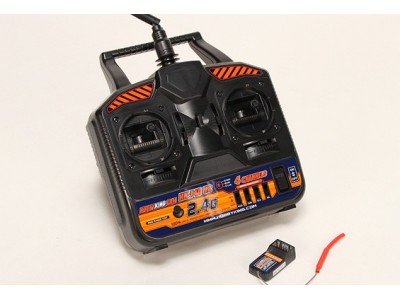 FlySky (HobbyKing) 2.4Ghz Mode 2 4Ch Tx & Rx V2